What is OAK AVENUE NEIGHBOURHOOD HUB SOCIETY?


A place of home and hope.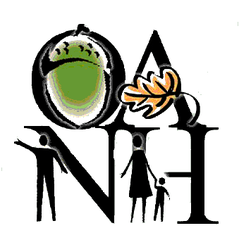 Transformation. Legacy. Giving. Learning.
Healthy Families. Inter-generational Community.
Partnerships. Volunteerism.

​​
We are neighbours, families and volunteers who are committed to neighbourhood spaces and neighbourhood life that reflect the uniqueness of our time and the diversity of our community.

We partner with local residents, organizations and agencies to facilitate a variety of seasonal events, workshops, programs and engagement opportunities for members in our community. As one of Surrey's two Neighbourhood Houses, our core purpose is to be a community hub, for neighbours and groups alike to be a socially responsible neighbourhood by exercising opportunities that promote family capacity and sustainability, empower neighbours to enhance assets and build on capabilities, and help neighbours have lasting connections and impact in their community.

Our programs, sponsorships, volunteer opportunities and workshops reflect the development and needs of our community.
As a neighbourhood house, we honour stories and history; through purposeful and timely partnerships, we welcome opportunities to serve and grow as part of a continuum of much needed community support for both newcomers and long-time residents in our city and neighbourhood.


Join us and follow us today to see how we build and strengthen communities together.​


​Food Security | Literacy | Family Support | Child Care | Seniors | Youth Engagement | Culture | Environment | Neighbourhood Programs | Community Development
​